The holidays are here once again, and there are just not enough hours in the day for everything on the "to do" list.
If you need to take a deep breath and decrease the stress in your holiday seasion, here are 10 tips for how to enjoy the holidays old-school-style this year:
1) Put Down Your Cell Phone and Close Your Laptop
All of our technology is a wonderful thing and it really does enable a world beyond anything we could have imagined decades ago. It informs and brings us closer. That said, it also keeps us apart, since so many of us are not exactly present when we are in the digital zone. The most obvious way thing to do during the holidays is to turn off the cell phone and spend time enjoying the people you love. It's not easy, but it makes a big difference!
Make sure to enjoy the present time and all the joys that the holiday season brings.
2) Get a Live Christmas Tree
There's something about a live tree that just feels good. It's about the smell, the feel, the look, and the ancient custom of bringing the outdoors inside at this magical time of the year. Fake trees are really easy and reusable, but going to the store or field and picking your tree is an experience not-to-be missed. If you can, go find a tree farm and pick a really fresh one!
3) Use Family Ornaments and Flea Market Finds to Decorate
Make your decorations count. When buying ornaments, pick ones that can have meaning to you or your family for years to come. Many people choose ornaments from special places each year and grow they're collection over years. Then each December, the box of decorations can bring back fantastic memories of days gone by.
4) Break out the classics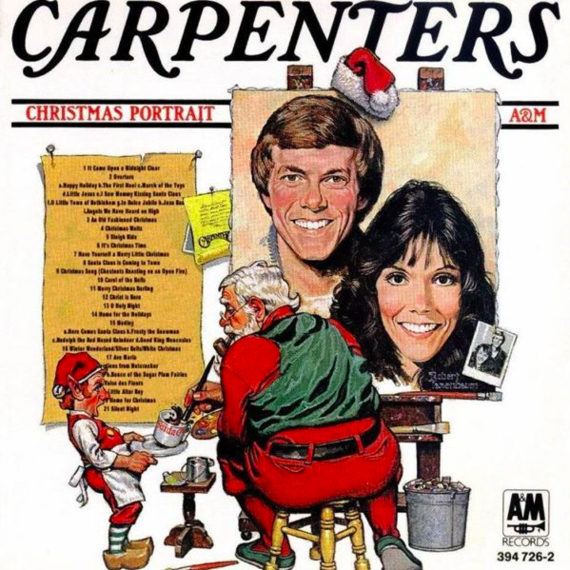 There's a reason singing and music are so popular. Singing improves our mood. Sing Christmas songs along with the radio, solo or in a group of friends. Break out the classic favorites!
These oldies but goodies often remind us of our childhoods and all the the happy times we've had. And of course we know all the words by heart!
5) Send a card!
In this busy time, old-fashioned activities help us slow down and enjoy the season. Texts, emails, and facebook are wonderful, but when it comes to Christmas, actual cards in the mail go a long way! Yes, they take some time and you may need to find a nice photo to include, but people love to see what you are up to and it makes your friends and family feel special.
7) Christmas Parties!
Everyone is so busy at this time of the year, but it's important to take time to see friends and family and celebrate the year we've had.
It's important because when we set aside this time, we really are in the mix of what it's all about: sharing peace on earth and goodwill towards each other.
8) Bake something fun!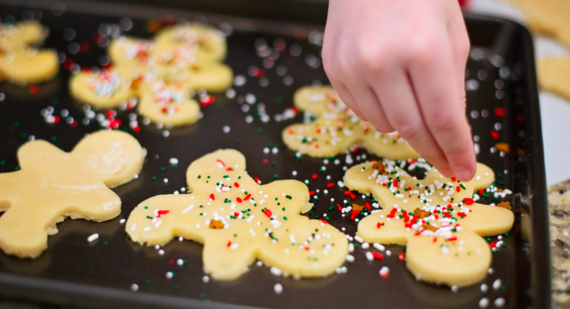 There can be a lot of technology involved in cooking, but the simple act of putting ingredients together and creating fun foods are at the heart of the matter. All you really need is an oven! And the aromas wafting from an oven that fill a house with cinnamon and spice are awfully nice.
So whether you go all out or buy a box of brownies from the store, make sure to share your delicious creations. Everyone will appreciate the gesture, including the mail carrier. People so appreciate it, and it is just another way of feeling connected to the season and to each other.
9) Nothins says old school like classic holiday movies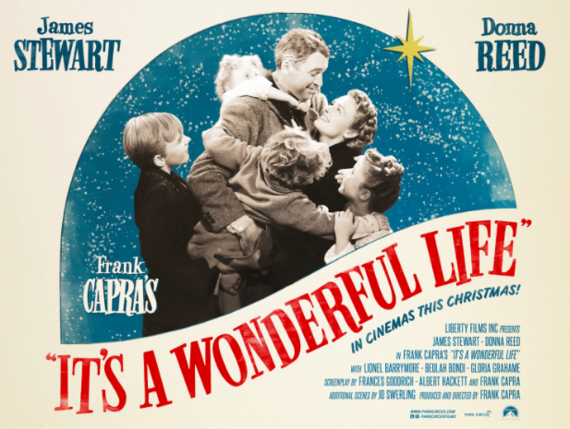 When was the last time you watched It's A Wonderful Life? Or Miracle on 34th Street? Scrooged? These movies are always on cable during the holidays. Many theaters even show this classic on the big screen. It's easy to skip the classics every year, but sometimes we just need to sit down with some egg nog or cider and enjoy these timeless favorites.
10) Hang Up Some Mistletoe
Whether it is just a sprig, or a big, fancy kissing ball, mistletoe is a very nice vintage touch. It's another sweet tradition that is filled with the hope of the season.
The season should be filled with love! Take time to enjoy yourself and your time with loved ones. Happy holidays!!